Content Creation, Storyboard Design.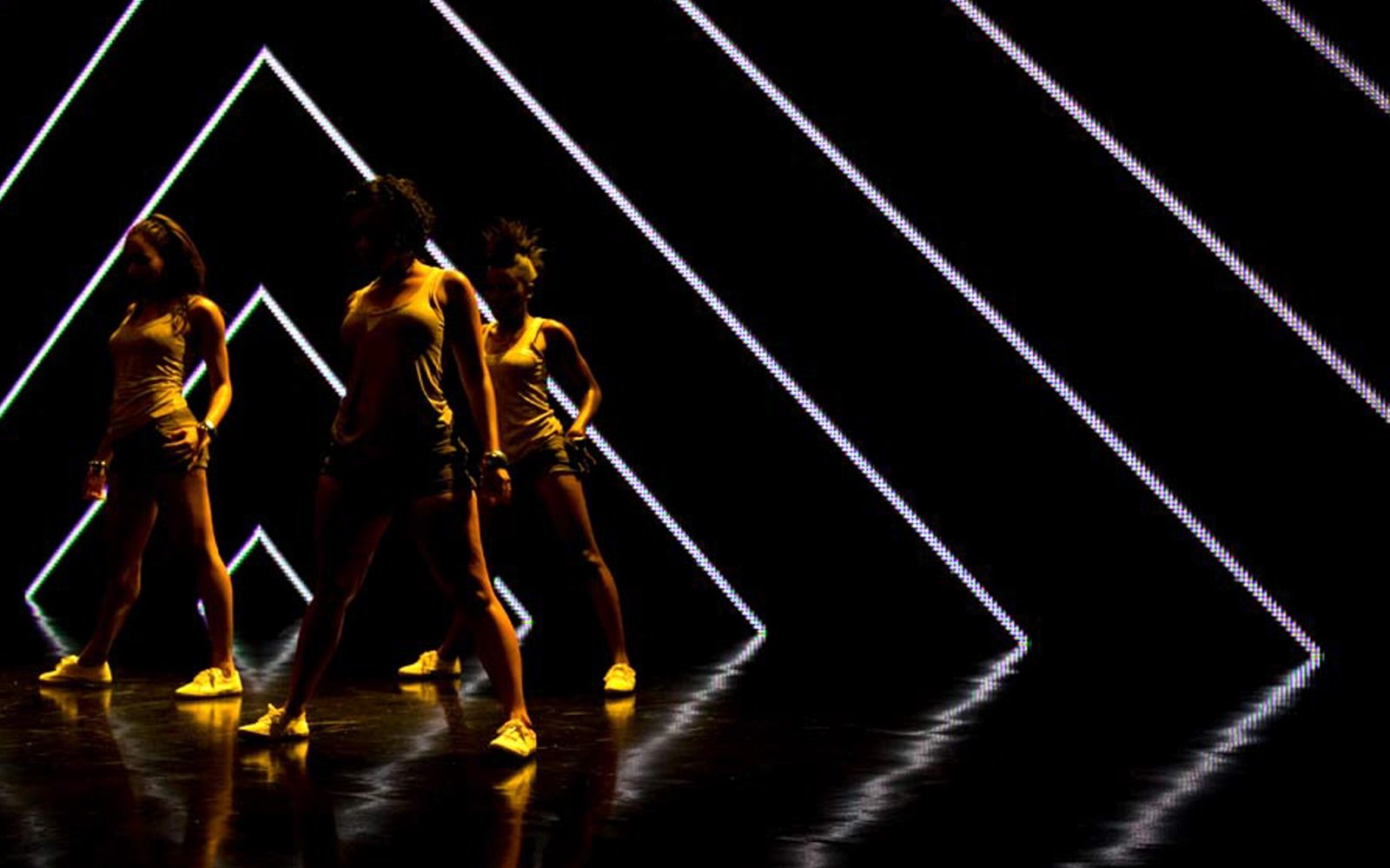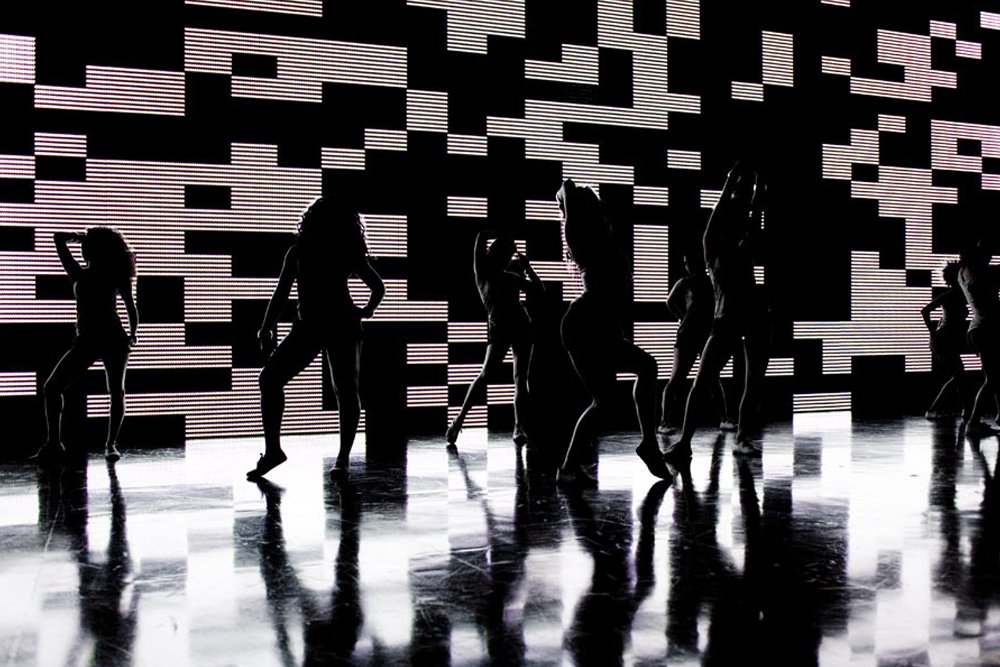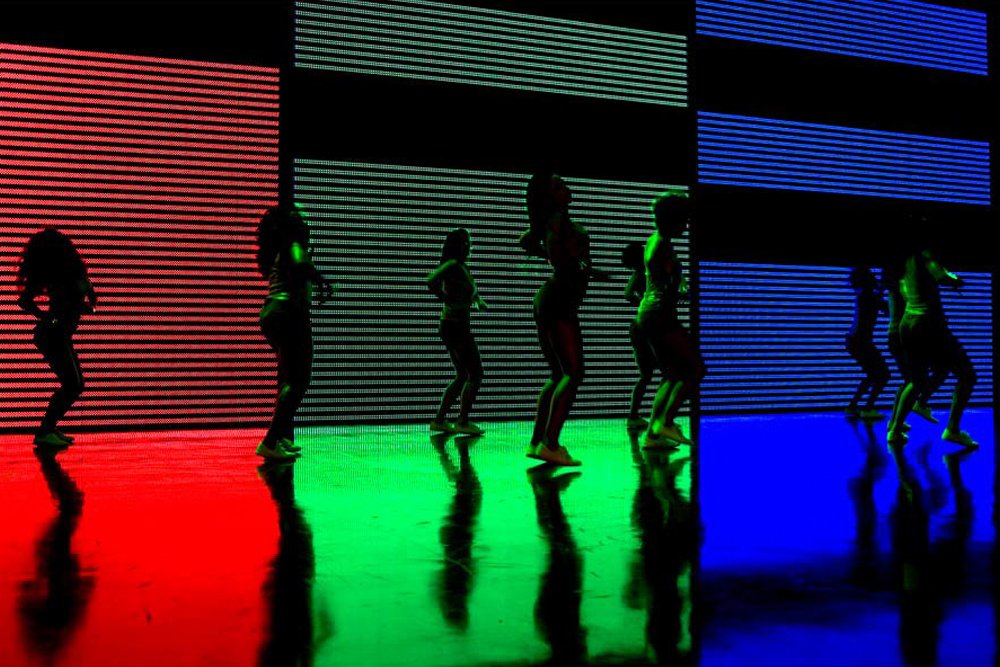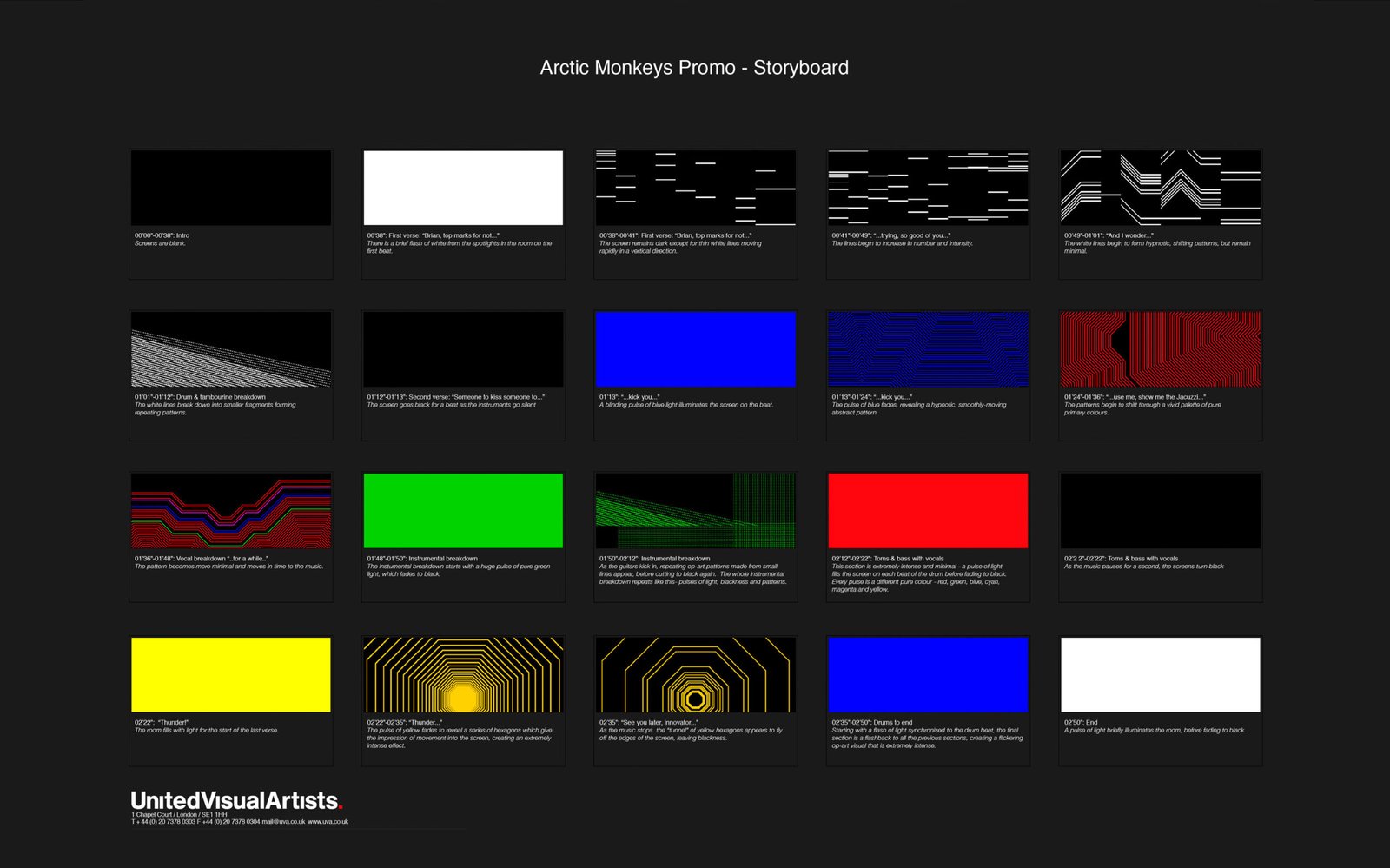 United Visual Artists designed a LED installation to act as the backdrop to the music video Brianstorm , the first single from Arctic Monkeys album "My Favourite Worst Nightmare". The video was directed by Huse Monfaradi (Black Dog Films). Together with Dave Ferner we designed the LED backdrop contents storyboard.
Images courtesy United Visual Artists. Copyright © UVA.